Months ago when I took Pompadour to groom my handler told me the hair on his tail looked poor it wasn't possible to even make the pompom, I noticed that before but I thought it was 'cause the adult coat change.
But then I found his red hairs in his poop, he has some SA when I go outside so I wondered if he was chewing his own tail when he was left alone :( even if we never leave him for a long time.
So I saw in a magazine how to wrap the hair on the tail of a maltese so I tried that and leaving a kong, now the hair is a lot better.
Before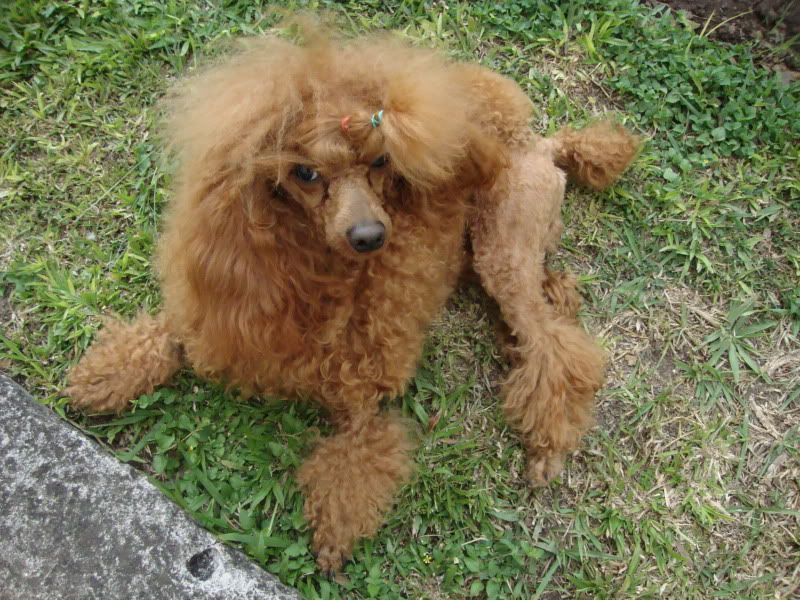 The tail wrap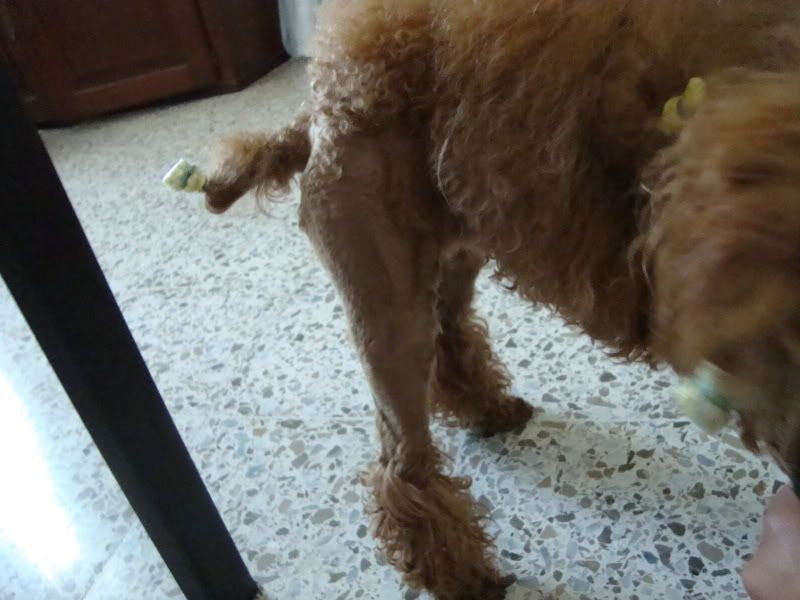 A couple of months later doing the wrap on tail.
Tail now