All of my pets have learned to put up with my constant picture taking.
As they are my babies and I am a proud Mommy. I thought that I would start Angel off with her first major photo shoot so as the title says:
Lights, Camera, Action! My Spoo on Cue!
I hope everyone else will think that she is as adorable as I do!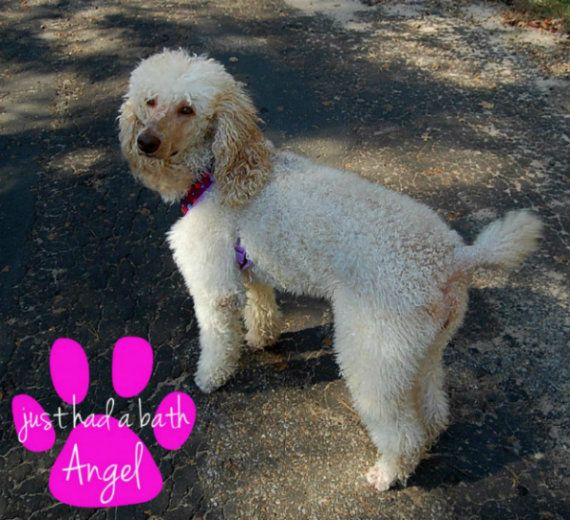 This is after bath, dried with a hairdryer, but no brush out. I wanted to see how tight her curls are. I think it is a fun look.
So much fun exploring new looks together.