My mom woke up early this morning because she discovered that Teddy had threw up a glob of 3 rubberbands
I first discovered he like to eat rubberbands, when I took him to an emergency vet on a sunday because he eat a grape. I read online that it could be fatal and I'll rather be safe than sorry. I tried to look online how to induce vomiting with hydrogen peroxide but didn't find it. The vet said I had to leave him for an hour. He called me later and said that he had vomited the grape and something else. When I got there I discovered he had also ate a rubberband.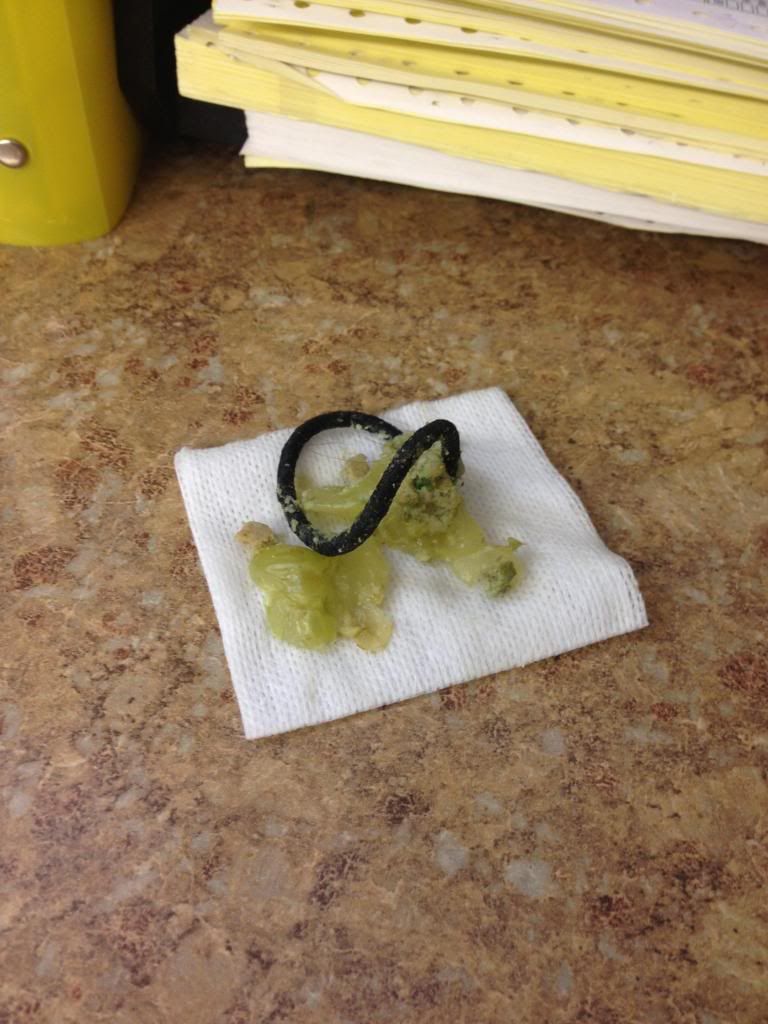 I was extra careful after that, but then later on he pooped out a rubberband. My mom and I were on the lookout to not leave any of them laying around. Then about a two months ago, he threw up another.
Then today he threw up three. I don't know where he gets them from. We are careful not to leave any laying around.
Has anyone else experienced this problem? How can I stop him from eating them?