I have experience with my toy breaking his leg as a puppy too, and I did not use any supplement and he healed just fine. Here's his break.
He has a little bump on his leg from where his bone healed, but it does not effect him in any way, shape, or form. He zooms around the yard and house at full speed and races with the other dogs like nothing had ever happened.
Be very careful after the cast comes off...a few days after Atticus got his off he took off down the stairs, tripped on his weak leg, and broke it AGAIN (maybe supplements would have helped strengthen his bone...). Another long 6 weeks in a cast....Also when the cast comes off, if he is anything like Atticus, he will constantly lick at that leg for a couple of days, so a cone may be necessary to prevent him from licking and creating sores
Atticus and I wish your baby a speedy recovery!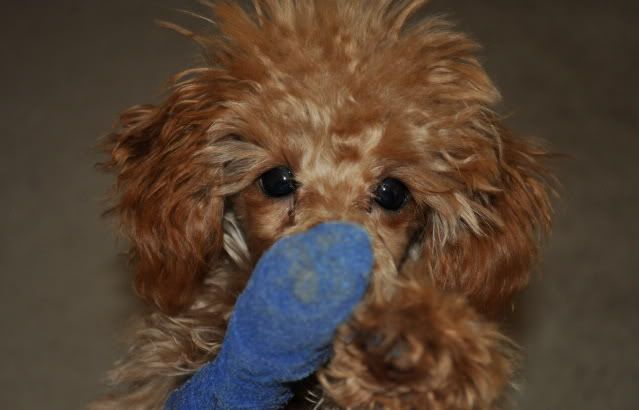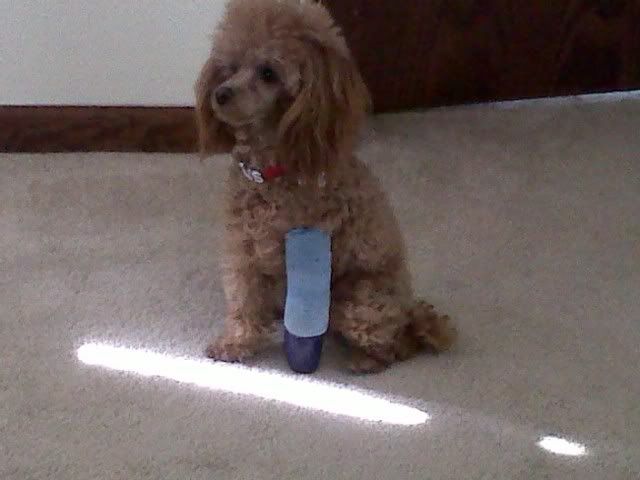 ^Also a tip for keeping it dry if its damp out, cut off the bottom of a party balloon and put it on the bottom of the cast! Just be sure not to leave it on all day